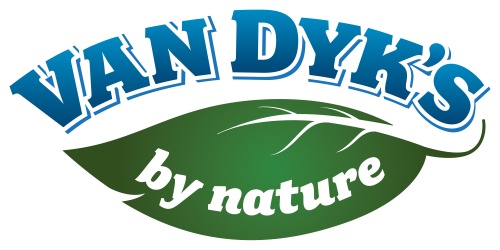 Van Dyk's Health Juice Products Ltd.
Sales Contact Full Name
Randy MacDonald
Telephone Number
9025424405
Email Address
rmacdonald@vandykblueberries.ca
Street Address
696 West Caledonia Road
Caledonia
B0T 1B0
Company Description
THE COMPANY: VAN DYK's HEALTH JUICE PRODUCTS Ltd.

We are a true family company with the second generation already playing key roles. The founders, Cornelius and Henrica van Dyk immigrated to Canada from the Netherlands in 1954 and it was not long after, they noticed the wild blueberry thriving in this pristine Nova Scotia landscape. Soon they began buying such land and harvesting this wild crop. Some years later the significant health properties of wild blueberries became more widely known. The van Dyk's set out to make a high quality, pure juice from this special but delicate berry so that customers could benefit from its health properties and great taste year round. A five year research partnership with the National Research Council and Agriculture & Agri-Food Canada led to our proprietary process that now allows van Dyk's to produce a consistently high quality, pure wild blueberry juice that is shelf stable, delicious and most important retains the health properties of the fresh berry.

• The van Dyk family has been harvesting wild blueberries from fields and barons of south western Nova Scotia since 1961.
• Annual harvest now exceeds 700,000 Kgs
• Developed scientifically derived proprietary juice process in the late 1990's
• Founded van Dyk Health Juice Products Ltd in 2000
• SQF2000 Certified Production Facility since 2010

From field to bottle, Van Dyk's Health Juice Products Ltd. is a fully integrated family run business producing a high value, high quality health juice that is a perfect fit for a Premium Retailer of health and natural foods and supplements.
Products
Non-Alcoholic Beverages
Juice
Current Export Countries
Canada
China
Cyprus
Germany
Hong Kong
Japan
Korea, Democratic People's Republic of
Taiwan, Province of China
United States of America